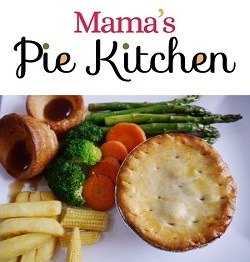 As members of the community, we have all noticed that the number of homeless people in Manchester is increasing. Since 2010 the number of people sleeping rough has increased dramatically. A council survey has shown that in December 2010, on one night 7 people were recorded as homeless. On the same night this year more than 70 people were logged as homeless.
Mamas Pie Kitchen is a small family company and our aim is to give back to the community as much as we possibly can. On Saturdays we bake around 30 pies and donate them to the cause. We give out hot pies to people sleeping under bridges and on the roads to ensure that they have dinner that evening.
After the unfortunate fire that took two precious lives, and after speaking to members of the homeless community we believe that this Christmas is the ideal time to make everybody feel special and wanted. As a community we believe that this is possible!
10% of all our earnings are put towards buying necessities such as toilet roll, gloves, socks, sanitary towels, shoes and warm clothing. The pies that are given out are separate from any extras we provide. This goes ahead even if we don't receive any pie orders.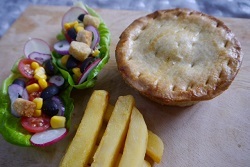 The feedback we have received from people that have tried our pies has been very positive, as our pies offer a "twist on traditional." Each pie is filled with fragrant family curry recipes; these have been adapted and perfected after being passed down through generations.
If you'd like to know more about Mama's Pie Kintchen call them on 07479550063