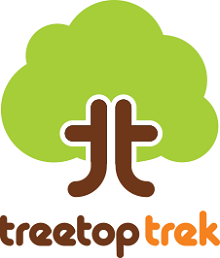 Manchester's latest adventure attraction Treetop Trek has roped in a fleet of French former sailors to help with the construction of its brand-new site at Heaton Park.
The seven-strong crew of French ex-fishermen and sailors has landed in Manchester, and begun constructing artisan netting of the new 2000 square metre site completely by hand. The attraction will use over 120km of ropes –enough to wrap around the M60 twice!
The highly unique net design used to build Treetop Nets attractions is the brainchild of esteemed French sailor-cum-rope expert Cedric Chauvaud. Chauvaud first invented his bespoke netting while aiding researchers in the Amazon rainforest. His handcrafted webbing design allowed researchers access to the highest canopy of the rainforest, without damaging trees in the process. It is the design's ability to net the area without causing damage to the environment that attracted Treetop Trek founder Mike Turner to Chauvaud's pioneering design.
The eagerly anticipated site's exciting maze of slides, tunnels, climbing frames, trampolines and bridges is all being lashed together by the skilled team by hand using fishing needles in an intricate process.
As well as featuring the company's pioneering Treetop Nets, the new Manchester site will also include award-winning Treetop Trek – an aerial treetop high ropes course – which will be the longest continuous belay ropes course in the whole of the UK – and also a zip safari.
The highly anticipated attractions will open their doors in perfect time for the school holidays and will provide an idyllic Summer day out for families.