There was something rex-tra special about Piccadilly Gardens today when a dinosaur went on the hunt for selfies in Manchester city centre.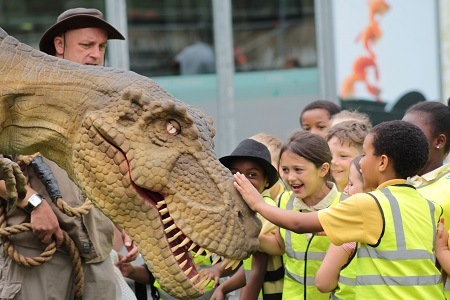 School children and shoppers were shocked to see the prehistoric beast, who was overseen by a professional handler.
— Mums&Dads magazine (@MumsDadsPublish) June 22, 2017
The T-Rex's visit was to raise awareness of the UK's first ever animatronic dinosaur tour, Jurassic Kingdom, coming to Manchester from July 8 at Philips Park.
Main event features plenty of dinosaurs from Jurassic, Triassic and Cretaceous periods. You can also expect to see snarling jaws, moving eyes, swaying tails and roaring sound effects at this summer's event featuring life-size dinosaurs up to 18 metres tall.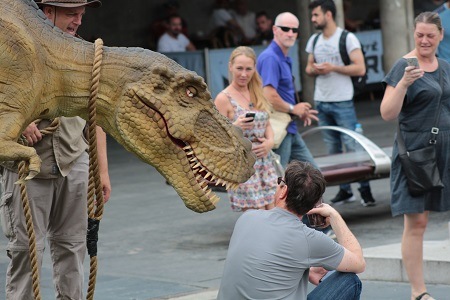 The Jurassic Kingdom comes to Manchester from July 8 until July 23 daily from 10am to 8pm with last entry at 7pm.
Tickets are now on sale at www.jurassickingdom.uk with online booking prices from £11.50 adults, £10.50 concessions, £9.50 children and £38 for a family ticket plus standard booking fees.
A discount code TREX20 offers a 20% ticket discount on online ticket price when booked through official website.
And if you feel lucky, you could try to win family ticket in Mums&Dads competition!