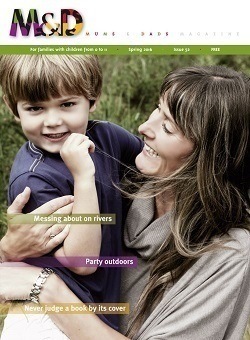 It can be difficult to pin down the exact day which marks the beginning of spring. March 1st, when the various fashion magazines tell us to dust down our spring wardrobes? March 20th, the astronomical date, and, incidentally, the most common result if you Google this vital question? Perhaps neither – spring actually started on 1st February, according to an old Irish tradition, catching us all unawares.
Let's settle this confusion. The season officially commences with the release of M&D Spring edition, on Mother's Day!
With daylight hours increasing, you'll have even more time to browse through features, articles and events listings making this issue the perfect spring read. Avoid Easter holiday panic and head straight to our events guide to keep the kids occupied.
Thinking of something a little more exotic? Read a real life tales on travelling with little ones. So that's the holiday wrapped up – but what about those last few months of school? Why not read about one of our regular contributors and gain a new perspective on teachers and education. And if my admission to googling the official starting date of Spring shocked you, then you should certainly peruse Dr Mann's feature on the uses of technology in education.
As the coats come off and oodles of shaped chocolate appear ever more prematurely on the shelves, I wish you happy reading, happy Easter and, of course, happy Spring (whenever it starts!).