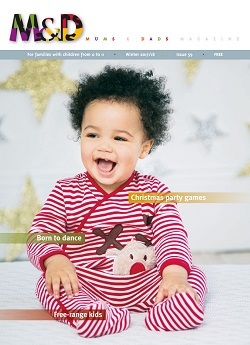 Finally – Christmas is here! That blissful time of year when you can finally get the family together, dress them in cute matching jumpers, huddle around the blazing fire, put your feet up and just relax. Right?
Wrong! More like – that frantic time of year when you have to worry about the whole family having somewhere to sleep, the right presents, the right food, the right entertainment – and so the list goes on. But don't worry – with M&D as your seasonal guide, you should be able to transition effortlessly from mid-winter mayhem, to total festive tranquillity, and we've even got that post-seasonal blues period covered with articles to keep you reading all the way into spring.
We've got all your classic Christmas worries sorted. Click here for a guide on arranging all your guests tetris-style, browse through to read an article about hassle-free party games, and don't forget those all-important gift ideas from Giddy Goat Toy shop in Didsbury and JoJo Maman Bébé in Hale and Knutsford.
Finally – Christmas is here! Maybe it really will be blissful this year?